Jennifer Rodewald
< Back to author list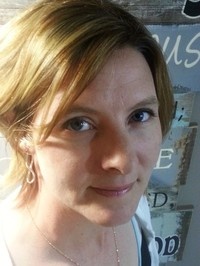 Jennifer Rodewald is passionate about the Word of God and the powerful vehicle of story. Four kids and her own personal superman make her home in southwestern Nebraska delightfully chaotic.
Born in Colorado, she experienced both the seclusion of rugged mountain living and the busy streets of a Denver suburb during her growing up years. Somewhere in the middle of college, she married a Husker and found her way back to the quiet lifestyle of a rural area, which suits just fine.
Blessed with a robust curiosity, Jen loves to research. Whether she's investigating the history of a given area, the biography of a Christian icon, or how nature declares the glory of God, her daily goal is to learn something new. Aiming to live with boundless enthusiasm, her creed is vision, pursuit, and excellence.
Jen lives and writes in a lovely speck of a town where she watches with amazement while her children grow up way too fast, gardens, and marvels at God's mighty hand in everyday life.
No results
We couldn't find a match for these filters.
Please try another choose.