Jerald F. Dirks
< Back to author list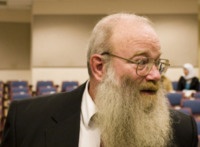 Dr. Jerald F. Dirks received his Bachelor of Arts (philosophy) from Harvard College in 1971, his Master of Divinity from Harvard Divinity School in 1974, his Master of Arts (clinical child psychology) from the University of Denver in 1976, and his Doctor of Psychology degree in clinical psychology from the University of Denver in 1978.
In 1969, he obtained his License to Preach from the United Methodist Church, and he was ordained into the Christian ministry (deaconate) by the United Methodist Church in 1972.
He converted to Islam in 1993 and completed his sessions program certificate in Islamic studies from Imam Muhammad ibn Saud Islamic University in 1998.
Dr. Dirks is the author or co-author of over 60 published articles in the behavioral sciences (primarily in psychosomatic medicine), over 140 published articles on the Arabian horse and its history, and over 220 published articles and formal presentations on Islam, comparative religion, and private Islamic education in America. He has lectured widely on Islam at American colleges and universities.