Jim George
< Back to author list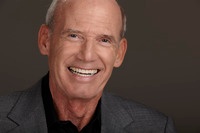 Jim George is a bestselling author and national speaker dedicated to helping people live a life after God's own heart. For over 30 years, the teachings and steadfast example of Jim has helped countless men and women:
- Simplify life by focusing on God's priorities.
- Appreciate God's Word and apply it to everyday situations.
- Respond to circumstances with confidence by seeing yourself through God's loving eyes.
- Increase closeness in marriage by serving and honoring each other.
- Powerfully shape the hearts of children and teenagers.
- Enjoy greater intimacy with God.
Jim is the bestselling author of A Man After God's Own Heart and two-time finalist for the Gold Medallion Book Award. Besides writing, he has served as a pastor, seminary professor, and as a pharmacist with the Medical Service Corps of the Army Reserve.
Jim's leadership influence has helped thousands of men honor God by modeling integrity in the workplace, learn to be better communicators, and build a strong legacy for their family. Jim holds a Bachelor of Science in Pharmacy from the University of Oklahoma, and a Master of Divinity and Master of Theology from Talbot School of Theology.
In the midst of their busy writing schedule, Elizabeth and Jim love spending time with their two married daughters and eight grandchildren, taking daily walks along golden sands, and enjoying the beautiful Hawaiian sunsets. They divide time residing in Honolulu, Hawaii and the Washington State coast.