Jim Kjelgaard
< Back to author list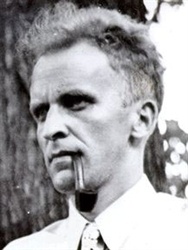 an American author of young adult literature.
Born in New York City, New York, Jim Kjelgaard is the author of more than forty novels, the most famous of which is 1945's "Big Red." It sold 225,000 copies by 1956 and was made into a 1962 Walt Disney film with the same title, Big Red. His books were primarily about dogs and wild animals, often with animal protagonists and told from the animal's point of view.
Jim Kjelgaard committed suicide in 1959, after suffering for several years from chronic pain and depression.
- Wikipedia -