J.L. Kelly
< Back to author list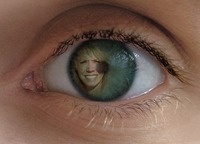 J.L. Kelly is an American speaker, Bible teacher & author of Christian novels that combine compelling story worlds with unforgettable characters in tremendously moving novels. Her writing is dedicated to the Lord Jesus Christ in thanksgiving for the many relationships that have inspired, redeemed, sustained, challenged, encouraged and transformed the life God has invited her to humbly fulfill for His glory.
She believes words are powerful. "Writing is a great privilege and carries a responsibility with its creative expression. I pray for inspiration and the right amount of balance in creating deep and compelling characters in a story world that is authentic and yet hopeful. My books are founded on relationships—spiritual, friendships, and family and forged through the real and raw stories that take place as sinners are saved by grace and sanctified through the Word of truth."
J.L Kelly's characters are connected from one book to the next. Ones you love will show up again in another story and like old friends, she hopes you're glad to see them. Ones you don't like might catch you judging them. Every good story needs an antagonist and we've all been that from time to time. We need grace for the proud and the hurting. She hopes you're open to changing your opinion of some of her 'bad guys' as they are transformed. We should never assume the arm of the Lord is too short to save any character. After all, we were all at one time that "character".
Her mission is to share the Truth in love. Reviewers agree that J.L. Kelly books are sometimes intense and might not be for readers who are looking for the classic sweet Christian story where characters do everything right. Unapologetically her style is to write it real—meaning closer to real life, tackling issues with universal importance in a God honoring way. Her characters will never be perfect but they will proclaim to you the love, grace and mercy of a perfect God.
If you want to know more about me, read on...
See more at my website:
http://www.jlkellybooks.com
To find out about new book releases
or retreats where J.L. Kelly will be speaking follow J.L. Kelly
Friend JL Kelly on Facebook
https://www.facebook.com/J.L.Kellybooks
subscribe to Blog
http://4jlkelly.org
Website
www.JLKellybooks.com
Pinterest
http://www.pinterest.com/4jlkelly
Follow on Instagram & Twitter: @4JLKelly
Soli Deo Gloria.
No results
We couldn't find a match for these filters.
Please try another choose.