Joanna J. Seibert
< Back to author list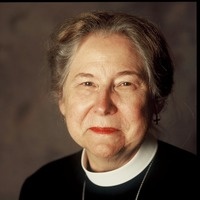 Dr. Joanna Seibert is a professor of radiology and pediatrics at Arkansas Children's Hospital and the University of Arkansas Medical Sciences and has been an ordained deacon in the Episcopal Diocese of Arkansas for thirteen years. She has served as a deacon at St. Margaret's, Trinity Cathedral Little Rock, and was assigned to St. Luke's North Little Rock in 2011. She is the author of several books including, The Call of the Psalms, a spiritual companion for busy people and The Call of the Psalms, a spiritual companion for people in recovery, and Healing Presence. She, has been a writer for Forward, Day by Day, and has been a frequent contributor to the Living Church, and the Anglican Digest. She and her husband, Robert formerly were Arkansas' representatives to the National Cathedral in Washington. She is a facilitator for the Community of Hope and Walking the Mourner's Path and is especially involved in recovery ministries in the Episcopal Church and the diocese conference center, Camp Mitchell. She has been named one of the top 100 women in Arkansas by Arkansas Business for several years as well as being on the list of outstanding doctors in the country for many years. Arkansas Children's Hospital annually gives an award to the physician at the hospital who embodies teamwork in his or her practice. The award is named the Robert and Joanna Seibert award. Joanna and her husband have three grown children and six grandchildren and have lived in Little Rock for thirty-seven years.
No results
We couldn't find a match for these filters.
Please try another choose.