Jodi Gardner Bremer
< Back to author list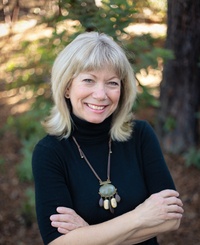 Jodi lives in the little town of Placerville, California along with her husband Steven and their dog Elliott. They have two grown daughters, two son-in-laws, and four wonderful grandkids. She and her husband enjoy camping, hiking, and kayaking. Jodi is a paraeducator working with students with learning disabilities. Along with supporting these students, she also teaches reading to primary students. Jodi has been an avid reader all her life and has only just recently found the opportunity to try her hand at writing. Her first novel, "A Town Called Redemption" is a Christian fiction. Having the opportunity to share her faith has opened up a whole new world. Jodi is planning to continue writing about the little town of Redemption, complete with all of its quirky, lovable characters. After all, who wouldn't love to visit a place where fishing is a science, baseball reigns supreme, and the Christians there, pray without ceasing!
No results
We couldn't find a match for these filters.
Please try another choose.