Joe Beam
< Back to author list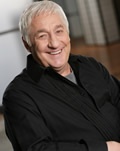 Joe Beam is an internationally-known inspirational speaker and best-selling author. He founded Family Dynamics Institute in 1994 and in 2008 he founded Love Path International, and serves as its president. He has spoken to millions of people worldwide in personal appearances as well as appearances on television and radio, including ABC's
Good Morning America
,
Focus on the Family
, the
Montel Williams Show
, NBC's
Today Show
,
The Morning Show with Mike and Juliet
and magazines such as
People
and
Better Homes and Gardens
.
After earning his bachelor's degree (Magna Cum Laude) from Southern Christian University, Joe did graduate studies in Clinical Psychology at the University of Evansville. He is currently involved in research to complete his Ph.D in Biomedical science at the University of Sydney, consistently rated one of the top fifty universities in the world. The emphasis of his research is in sexology.
Joe Beam has authored many magazine articles, corporate training programs, and is the author of several books; national bestseller
Seeing the Unseen
,
Forgiven Forever
, and
Becoming One: Emotionally, Spiritually, and Sexually
and
The Real Heaven: It's not What Think
. Joe and his wife Alice collaborated with Dr. Nick and Nancy Stinnett to author the book
Fantastic Families
.
After serving as a minister for fifteen years, large training contracts for thousands of employees and lucrative speaking engagements propelled Joe into the corporate training world. Only one thing lacked--his sense of mission. In his heart, he felt compelled to do for families what he was doing for corporate employees.
In 1994, Joe founded the nonprofit organization, Family Dynamics Institute. He developed FDI's programs using the best material from world-renowned family researchers and educators. In 2008, Joe founded LovePath International because he wanted to do more than just educate couples. He wanted to change the way they live and love so that their marriages would be all they could be. To do this, Joe developed a form of marital psychoeducation that combines a solid knowledge relationship principles, human behavior and group dynamics, all delivered in a unique and effective methodology. This system does more than educate the mind; it reaches the heart and the soul to create true growth and an amazing increase in love.