Joey Yap
< Back to author list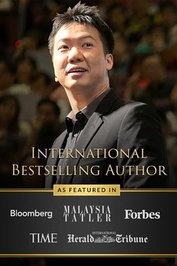 JOEY YAP
is the Founder, CEO and Master Trainer of the Mastery Academy of Chinese Metaphysics, a global organisation devoted to the worldwide teaching of Feng Shui, BaZi, Mian Xiang and other Chinese Metaphysics subjects. He is also the CEO of Yap Global Consulting, an international consulting firm specialising in Chinese Feng Shui and Astrology services and audits.
Thousands of students all around the world have learnt and mastered Classical Feng Shui and Chinese Astrology through Joey's structured learning programs and distance learning courses and Xuan Kong Homestudy Series™. The Mastery Academy has over 30 instructors around the world and many graduates actively practicing Feng Shui and BaZi across 5 continents.
Joey Yap is also the best-selling author of various Feng Shui and Chinese Astrology books including Stories and Lessons on Feng Shui, BaZi - The Destiny Code, BaZi-The Destiny Code Revealed, Mian Xiang - Discover Face Reading, The Ten Thousand Year Calender, Tong Shu Diary, Feng Shui For Homebuyers - Exterior, Feng Shui For Homebuyers - Interior and Mini Feng Shui Compass.
In addition to his work as an author and an international speaker, Joey Yap also hosts his own TV show,
Discover Feng Shui with Joey Yap
, where millions of viewers learn the practical applications of the art and science behind Feng Shui, BaZi (Chinese Astrology), Yi Jing and Face Reading.
[taken from book cover]