John Jewell
< Back to author list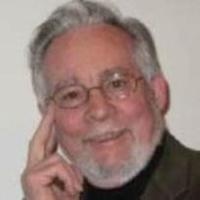 John Jewell has gone bear hunting in Northern Ontario, worked in a mine in Alaska, managed to get lost on a long cross country flight when he was a private pilot, and kept America safe while standing guard over an Air Force radar station, as an Air Policeman stationed in Kansas – all of which contributed to themes reflected in THE LURE, along with a life-long passion for the history and culture of Native American and First Nations people. The haunting majesty of the unspoiled Canadian wilderness emanates from these pages. John lived in Northern Ontario until coming to the United States as a teen-ager.
John's novel, THE LURE, is a disturbing story of a world in crisis. In the year 2023, 75-year-old Erik Hanssen is remanded to a government-run euthanasia center. While Erik awaits death, his daughter pursues all avenues to save him, but dreams of Erik's deceased Ojibwe grandfather call him to another path.
John's writing credits include the newspaper column, "Positive Living" and non-fiction books published by Abingdon Press and Brazos Press. He lives in Monroe, Wisconsin with his wife Kathleen Rinear and four chickens, Gabby, Heddy, Bertie and Tilly. When he is not writing, he has done stand-up comedy at the Monroe Theatre Guild, where he played Norman Thayer in On Golden Pond.