John Senior
< Back to author list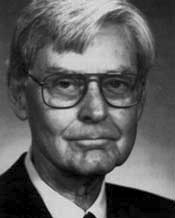 Dr. John Senior was a retired Professor of Classics and a well-known Catholic thinker.
Dr. Senior taught English, Comparative Literature, and Classics for decades at Bard and Hofstra Colleges, Cornell, and the Universities of Wyoming and Kansas.
With two other professors, Dr. Dennis Quinn and Dr. Frank Nelick, he chaired the Integrated Humanities Program at the University of Kansas.
Dr. Senior was a longtime member of the Immaculata Chapel at St. Mary's College in Kansas.