John Zehring
< Back to author list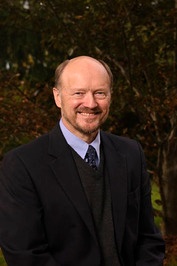 John Zehring has served United Church of Christ congregations for twenty years as Senior Pastor in Massachusetts (Andover), Rhode Island (Kingston), and Maine (Augusta). Prior to parish ministry, he served in higher education for more than two decades, primarily in development and institutional advancement, as a dean and then as a vice president at a seminary and at a college.
He is the author of fourteen books including You Can Run a Capital Campaign (Abingdon Press), Working Smart: a Guide for New Managers (Garrett Park Press), Careers in State and Local Government (Garrett Park Press), Making Your Life Count (Judson Press), and Preparing for Work (Victor Books). His articles have also been published in more than 200 magazines and journals.
Recent eBooks, available from all eBook retailers, include
Did He Hit Her? A Compassionate Christian Response to Abusive Relationships
Clergy Public Speaking Guide: Improve What You Already Do Well.
Clergy Negotiating Guide: Don't Sell Yourself Short.
Treasures from Philippi: GEMS for You from the Epistle to the Philippians.
To Know God Better and To Love God More: Messages for Your Spiritual Journey.
What The Bible Says About Homosexuality: A Bible Study for Progressive People of Faith.
John served as a consultant, a keynote speaker, a workshop leader, a professor at the college and seminary level, and a director on boards of directors for UCC Conferences in Massachusetts, Rhode Island and Maine. He has taught Public Speaking, Creative Writing, Educational Psychology, and Church Administration. He was the founding editor of the publication Seminary Development News, a publication for seminary presidents, vice presidents and trustees (published by the Association of Theological Schools, funded by a grant from Lilly Endowment). He holds graduate degrees from Princeton Theological Seminary, Rider University, and the Earlham School of Religion. John is married to his high school sweetheart Donna and has two children and five grandchildren. He lives in two places, in central Massachusetts and by the sea in Maine.
No results
We couldn't find a match for these filters.
Please try another choose.