Jolene Cassellius Erlacher
< Back to author list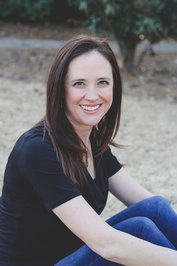 Dr. Jolene Erlacher is an author, speaker, consultant, leadership coach, and teacher. Her passion is to see future generations succeed in a world where they can thrive as individuals as well as grow and nurture healthy families and communities. Her work and research focuses on understanding Millennials and Generation Z, but also includes the range of issues, dynamics and solutions concerning all generations in the workplace, the military, faith-based organizations, business, and other organizations of many types and sizes. As an adjunct faculty member, she also teaches graduate courses on organizational leadership and management.
Daniel Generation is her second book, published in August of 2018. Her first book, Millennials in Ministry, was published in 2014.
Jolene's doctorate is in Educational Leadership from the University of St. Thomas, where she also earned a certificate in International Leadership. She speaks fluent Spanish and has lived, worked, volunteered and studied in Mexico, El Salvador, Costa Rica, Jamaica, Kenya, South Africa and other countries.
Jolene enjoys reading, writing, and spending time with her family and close friends. Her love of great coffee applies to all the above.
To follow Jolene and her work, visit
www.leadingtomorrow.org
.
To find her latest book, visit:
https://www.leadingtomorrow.org/danie...
Or find her on social media:
Facebook:
https://www.facebook.com/danielgenera...
Twitter: #danielgenerationbook
LinkedIn:
https://www.linkedin.com/in/joleneerl...
Instagram: #danielgenerationbook
No results
We couldn't find a match for these filters.
Please try another choose.