Jonathan Yanez
< Back to author list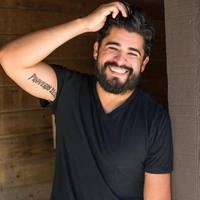 More animal than man, he bleeds caffeine and... Ah, I'm just kidding. It sounded cool though right?
I'm Jonathan, a former personal trainer turned full-time author and part-time model.
I could go on and on about how many books I've written and awards I've won but I'd rather use this time for you to get to know the real me.
I write because that's what I was born to do and I love doing it. Because of awesome people like you, I get to do it full time.
Connecting with fellow lovers of the written word is important to me so please join the Pack via my website at
www.jonathan-yanez.com
where you can grab an exclusive story or hang out with us at
www.facebook.com/groups/1944447962437...
Hope you decide to stay in touch,
Jonathan
No results
We couldn't find a match for these filters.
Please try another choose.