Joshua Becker
< Back to author list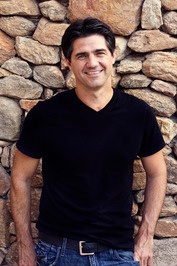 Joshua Becker is the Wall Street Journal and USA Today best-selling author of The Minimalist Home, The More of Less, Clutterfree with Kids and Simplify.
He is the Founder and Editor of Becoming Minimalist, a website dedicated to intentional living visited by over 2 million readers every month with a social media following of over 2 million.
His blog was named by SUCCESS Magazine as one of the top ten personal development websites on the Internet and his writing has been featured in publications all around the world.
He is also the co-creator of Simplify Media, the parent company of Simplify Magazine and Simple Money Magazine.
Joshua and his young family were introduced to minimalism twelve years ago during a short conversation with their neighbor. Since then, Joshua's story and writing have inspired millions around the world to find more life by owning fewer possessions. Today, based on his thoughtful and intentional approach to minimalism, he is one of the leading voices in the modern simplicity movement.
He is also the Founder of The Hope Effect, a nonprofit organization changing how the world cares for orphans. Currently, he lives in Peoria, AZ with his wife and two teenage kids.
His online course, Uncluttered, has helped over 45,000 people declutter their homes and live a more intentional life because of it.
His app, Clutterfree, is the only app to create a personalized, room-by-room decluttering to-do list for an individual's unique home.
And his YouTube channel has over 100,000 subscribers.