Joy Hakim
< Back to author list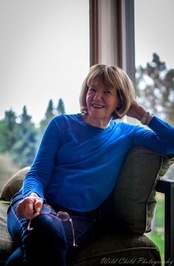 I've just updated A HISTORY OF US to include some new stories, especially those on people who haven't had their full story told, like Native Americans and African Americans. I've been astounded by some of what I've learned, I think you will be too.
My husband and I live most of the year in Colorado. I grew up in Rutland, Vermont and graduated from Rutland High School. I earned a bachelor's degree in government at Smith College, a master's degree in education from Goucher College, as well as an honorary doctorate from Goucher.
I've been a teacher: in Syracuse, New York; Omaha, Nebraska; and Virginia Beach, Virginia. And I've taught in elementary school, middle school, high school, and in a community college.
I've also been a newspaper woman: a general reporter, a business reporter, and an associate editor and editorial writer at Norfolk's Virginian-Pilot.
We have three children and five grandchildren.
from:
http://www.joyhakim.com/biography.html