Julianne MacLean
< Back to author list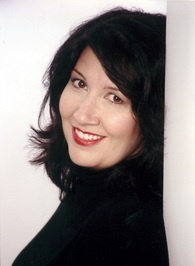 Julianne MacLean is a USA Today bestselling author of more than thirty novels, including the contemporary women's fiction Color of Heaven Series. Readers have described her books as "breathtaking," "soulful" and "uplifting." MacLean is a four-time RITA finalist and has won numerous awards, including the Booksellers' Best Award and a Reviewers' Choice Award from Romantic Times. Her novels have sold millions of copies worldwide and have been published in over a dozen languages.
MacLean has a degree in English literature from the University of King's College in Halifax, Nova Scotia, and a degree in business administration from Acadia University in Wolfville, Nova Scotia. She loves to travel and has lived in New Zealand, Canada, and England. MacLean currently resides on the east coast of Canada in a lakeside home with her husband and daughter.
For more information about Julianne and her writing life, please visit her website at
www.juliannemaclean.com
. Be sure to follow her on Bookbub to be notified whenever her ebooks are offered for FREE or 99 cents. (
www.bookbub.com/authors/julianne-maclean
) and chat with her on Facebook (
www.facebook.com/JulianneMacLeanRoman...
), Twitter (@JulianneMacLean), and Instagram (@JulianneMaclean).
Books By Julianne MacLean