Julie Bogart
< Back to author list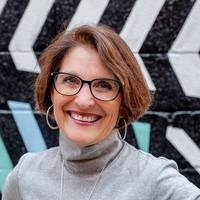 Julie Bogart is the popular voice of common sense and compassion for home educators. Her online coaching community,
The Homeschool Alliance
, her podcast
A Brave Writer's Life in Brief
, and
her YouTube channel
are lifelines for tens of thousands of weary homeschoolers all over the world.
Julie's the creator of the award-winning, innovative online writing program called
Brave Writer
and the fast-growing weekly habit called
Poetry Teatime
. She home educated her five children who are now globe-trotting adults.
Her newest book,
The Brave Learner
tackles the conundrum of parents who want their children to have academic success, and children who want to be happy.
Can't we get these two desires together: learning that develops skill and creates joy? Creating a love of learning in your family is as easy as lighting a fire. You just need a book of matches.
The Brave Learner
is that book.
Today, Julie lives in Cincinnati, Ohio, and can be found sipping a cup of tea, planning her next visit to one of her lifelong-learning kids.