Junia Wonders
< Back to author list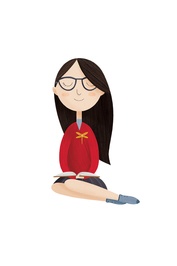 There are two things in this world that I love doing the most: writing and reading children's stories. I have written several children's books, some of which have become Amazon bestsellers and others have won a number of literary awards. My stories aim to entertain, uplift, and inspire.
The Roll-Away Pumpkin is a seasonal favorite among toddlers and preschoolers in the fall, Halloween, and Thanksgiving. This book has been translated into six languages.
Three of my picture books, namely, The Night the Monsters Came, Have You Ever Wondered What You Will Be?, and I Love You Through Winter, Spring, Summer, and Fall garnered 47 literary awards altogether in 2021-22, including two prestigious Moonbeam Children's Book Awards, two Nautilus Book Awards, and an IPPY Award.
I've always dreamed of writing stories. From the age of four, I would doodle tirelessly and make up stories about my drawings. This vivid childhood memory cemented my love of storytelling.
When I'm not writing a story or reading a book, you might catch me whispering to dragonflies, chasing rolling pumpkins, traveling the world with a giant wheel of cheese, or simply having a cup of tea and cake with a clever little rat, a lonely pony, a couple of riotous retired neighbors, and some kids, who, like me, believe that magic is what happens when you truly believe in yourself.
I hope you enjoy reading my books as much as I enjoy writing them.
JOIN MY VIP LIST & GET EXCLUSIVE ACCESS TO THE FOLLOWING:
✔︎ a bundle of free printable coloring pages,
✔︎ free printable activity sheets,
✔︎ the chance to win cool swag giveaways,
✔︎ free books (eBooks or limited signed copies),
✔︎ and updates on my upcoming releases.
Follow me on:
Bookbub
Instagram
Pinterest
With gratitude,
Junia
No results
We couldn't find a match for these filters.
Please try another choose.