Karen Randau
< Back to author list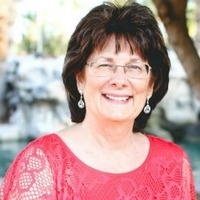 A native of the southwestern U.S., Karen Randau pens the Rim Country Mysteries. The fourth book in the series, Deadly Payload, was a finalist in the Book Excellence Awards and the Beverly Hills Book Awards.
Karen has been writing and telling stories since elementary school. She holds a degree in journalism/public relations from The University of Texas at Austin and enjoyed a long career in marketing communications.
In her work with an international non-profit, she traveled to numerous developing countries, witnessing famines, violence, and hopeful people working to overcome abject poverty.
She loves fast-paced mysteries and thrillers, especially those with intricate plots, lots of action, and rollercoaster-like twists and turns.
Books By Karen Randau
Displaying all 3 products