Kate Cooper
< Back to author list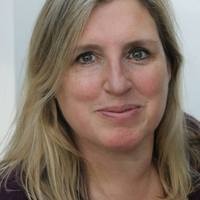 What I love most, as a writer, is seeking out hidden stories of every-day life in the past and finding a way to bring them to life for modern readers.
My love of story-telling has its roots in a family tradition reaching back for generations in the American South. I grew up hearing stories about my mother's childhood during the Great Depression in Alabama, and the stories that had been handed down to her from a grandmother who grew up during the American Civil War and a grandfather who travelled from Scotland to California as a child to catch the last years of the Gold Rush.
I also write a blog, KATEANTIQUITY, which aims to shed light on religion and the family in the modern world from an ancient historian's point of view. It has readers in over 100 countries. Do please join the conversation on kateatiquity - you can find it at
www.kateantiquity.com
or via Twitter: @kateantiquity.
If you've read my BAND OF ANGELS, do please take time to write your own review! It's such a pleasure to hear what readers have found interesting in the book, and your comments will provide inspiration as I work on the next one...