Kate Meadows
< Back to author list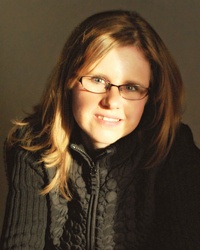 As a seasoned writer and editor, I aim to tell real life stories and help others tell their own stories. Be it through publishing essays, ghostwriting or editing and proofreading manuscripts, my goal is to help people leave legacies. Kate Meadows Writing and Editing aims to bridge people through story and expression.
I began writing for my hometown newspaper at age 15, launching a column, "Neighbors," which profiled people in my rural community of Pinedale, Wyo. I have since written hundreds of news and feature articles for local, regional and national publications. I have worked as a journalist, a freelance writer, an editor and a consultant. I have ghostwritten an autobiography of a 93-year-old former Detroit auto worker. I have published stories on small businesses and enjoy helping small businesses and individuals share their life stories in effective ways. I lead writing workshops. My essay, "Artmaking," about the merging paths of writing and motherhood, was published in the March 2012 issue of Writer's Digest.
I earned my Master's Degree in Creative and Professional Writing from Western Connecticut State University in 2010. My book, Tough Love: A Wyoming Childhood, was published by Pronghorn Press in 2012. The book recounts my experience as an only child growing up in western Wyoming with raw, uncivilized characters like Uncle John, who tacked a sign reading "Boar's Nest" to the outside of his tiny log cabin; Aunt Faye, who keeps whoopie cushions on the couch to startle guests and bakes sugared orange rinds; and Grandpa Bucky, who taught my dad how to shoot a gun by setting up cardboard targets against the living room couch.
All in all, I live for human interest stories – those memories and experiences that shape who we are and how we influence others. Particular topics of interest include family, mountain living, the West, outdoors, travel, parenting, motherhood and mental health.
If I can be of service to you, be it through writing the history of your small business, collaborating on a manuscript, or helping you tell your own life story, please visit
www.katemeadows.com
and get in touch. I would love to hear from you.