Kate S. Richards
< Back to author list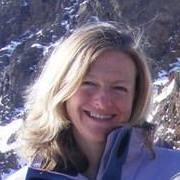 Kate S Richards lives with her husband and two teenagers in a house in the woods, with a menagerie of cats, dogs and guinea pigs. Kate is a school librarian at a primary school in the Waitakere Ranges, working in a cosy red library amidst the kauri trees and the swooping kererus.
Kate loves spending time with the children at school - chatting about books, dressing up as book characters, making book trailers, talking about writing and supporting reading engagement.
Trainsurfer
is her debut novel.
Saving Thandi
is the sequel to Trainsurfer, in the series "Adventures of Jabu & Friends".
Books By Kate S. Richards