Kathleen Kurlin
< Back to author list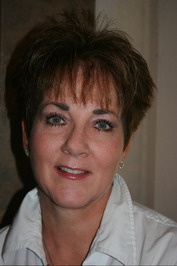 For most of my adult life I've been just an ordinary woman. For the better part of the last 25 years my job has been that of full-time stay-at-home mom. People tend to think that if you stay home with kids all day you must be as dumb as a box of rocks and you have a below-average I.Q.; that sweatpants are the uniform of our people and a remote control is the magic wand by which we wield all of our domestic power. People assume all full-time moms do all day long is watch reality television and eat cupcakes and donuts.
Anyone who's ever been a full-time mom will tell you that the job is much more difficult than the world can imagine. It's a job that requires great organizational skills and time management talents. The job of full-time mom does have a very definitive shelf life though. As my kids got older and started making their college plans, I could see the handwriting on the wall and I started praying and asking God what my future looked like. I didn't want to settle for a part-time job that would require me to wear a vest and matching visor, asking people if they wanted their fries super-sized the rest of my life.
Psalm 37:4 is one of my personal life Scriptures which says: "Delight yourself in the Lord and He will give you the desires of your heart."
Not everyone is lucky enough to know what the desires of their heart are, but fortunately for me I've known from a very young age that besides being a full-time mother, I wanted to be a writer. Several years ago with the imminent threat of an empty nest, I dusted off my IBM Selectric and realized rather quickly that I needed to upgrade my dinosaur typewriter for a PC. I dug out my long-forgotten novel and got busy writing.
No results
We couldn't find a match for these filters.
Please try another choose.