Kathryn Anne Casey
< Back to author list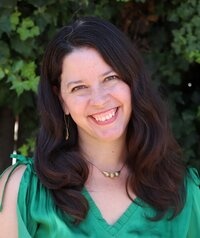 Kathryn Anne Casey is a published author, journalist, farmer-florist, home-educator, former life coach and prevention specialist, wife of 13 years, and mother of five children here on earth and three in Heaven (two by miscarriage and one stillborn caused by anencephaly). Her youngest son has a rare genetic mutation called SPINT2 and is TPN dependent.
Kathryn served a year with the National Evangelization Team, holds a B.A. in Psychology from the University of St. Thomas in Minnesota and M.S. in Clinical Psychology from the Institute for the Psychological Sciences, now, Divine Mercy University. She is the author of Journey in Love: A Catholic Mother's Prayers after Prenatal Diagnosis and Peace in Pregnancy: Devotions for the Expectant Mothers. She is a regular columnist and reporter for the Hughson Chronicle & Denair Dispatch.
Kathryn grew up in Hughson, CA, lived briefly in Minnesota and Virginia before returning home with her husband and firstborn to be near family. When her son, Peter was hospitalized in 2016, life began to look radically different and every step since then is an act finding God's will in the small events of the day-to-day. Kathryn now lives just outside Hughson on an acre of land with her husband, children, sheep, cats, chickens, turkeys and flowers.
No results
We couldn't find a match for these filters.
Please try another choose.