Kathy Eldon
< Back to author list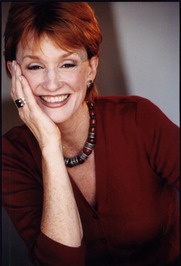 KATHY ELDON- SHORT BIO
Kathleen Knapp Eldon was born and raised in Cedar Rapids, Iowa, and educated at Wellesley College, Kathy has worked as a teacher journalist, author and film and television producer in England, Africa and the United States.
Kathy is the author of 17 books, including "Angel Catcher", "Soul Catcher", and "Love Catcher" (Chronicle), a series of popular self guided journals written with her daughter Amy Eldon, which help people negotiate loss and grief, find their purpose and introduce more love in their lives. She edited the "Journey is the Destination: The Journals of Dan Eldon" (Chronicle) which has sold more than 130,000 copies.
Together with "Journey", the "Catcher" series was featured on The Oprah Winfrey Show and has sold more than 250,000 copies. Kathy has also written a variety of popular cookbooks, tourist and eating out guides and children's social history books. Kathy has been featured on many television and radio programs globally and a segment in Oprah's "Producer's Favorites" continue to air about Kathy and her daughter.
She is the founder of the Creative Visions Foundation, a global organization that supports "creative activists", to use their creative talents to change the world around them. CVF was inspired by the life of her son Dan Eldon — artist, adventurer and activist — killed in 1993 while on assignment for Reuters News Agency in Somalia.
CVF has assisted more than 220 artists, filmmakers, playwrights, leaders of other social movements and others who use media and the arts as vehicles of social change.
Through its for-profit sister organization, Creative Visions Productions, launched by Kathy in 1992, she has produced award-winning television and film projects, including "Lost in Africa", a family film about elephant conservation distributed by internationally Columbia Pictures, the acclaimed PBS series "Global Tribe," about grass-roots social entrepreneurs, the Emmy nominated Turner Broadcasting documentary "Dying to Tell the Story," that profiles journalists who risk their lives to do their jobs, "Soldiers of Peace: A Children's Crusade," a CNN documentary about the Colombian children's peace movement, and "Extraordinary Moms," featuring Hillary Clinton, Julia Roberts, Christiane Amanpour and Rosie O'Donnell about the power of mothers to change the world.
Kathy is the producer of "Journey," a feature film about her son Dan Eldon that stars Ben Schnetzer as Dan. Maria Bello plays the role of Kathy in the film. The film is slated for release in late 2016 or early 2017.
Kathy has been profiled in a number of books, including Arianna Huffington's "On Becoming Fearless", Katherine Martin's "Those Who Dare: Real People, Real Courage"; and Mary Ann Halpin's "Fearless Women". Kathy was named one of MSN's "10 Amazing Women You Have Never Heard Of," together with Nobel Peace Prize winners Wangaari Mathai and Jodi Williams. She has received Pvblic's Media for Social Impact Award," an award for social impact from Unite 4 Good and was nominated as a "Point of Light" by Kweku Mandela. She was also presented with the Euro-American Women's Council's Artemis Goddess Award, the Wayuu Taya Foundation's Award and named a Purpose Prize Fellow. She and her daughter Amy received the "Young Audiences New York Children's Award" for their work with youth.
Kathy is married to designer Michael Bedner and lives in Malibu, California.