Katy Newton Naas
< Back to author list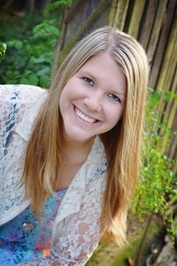 From the time she was old enough to talk, Katy Newton Naas has been creating characters and telling stories. As a child, they sometimes got her into trouble. She knew she wanted to write books when she won a Young Author's competition as a second-grader for her short story titled, "The Grape Pie." (Don't let its tasty title fool you - it was actually a sad little tale!)
Katy devoured books as a child and young adult, always doing chores and odd jobs in order to make enough money to buy more of them. Though she continues to age, her true literature love is and has always been children's and young adult fiction.
​
Katy currently teaches middle school reading and high school English in southern Illinois, as well as children's church. She graduated from Southern Illinois University-Carbondale with a bachelor's degree in English Education and a master's degree in Reading and Language Studies. She enjoys her life out in the country with her husband, her sweet and rowdy young son (soon to be SONS - her second little boy is due any day!), and all her four-legged kids: Shakespeare, Poe, Morgi, Cappy, Ana, and Gray.
She loves creating both realistic and futuristic stories about kids, tweens, and teens, and feels so fortunate to get to work with them every day as a teacher.
Books By Katy Newton Naas
Displaying all 2 products