Kelly Rodgers
< Back to author list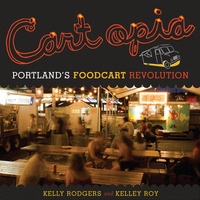 Kelly Rodgers is intrigued and delighted by cities. Since moving to Portland, Oregon in 1995, she has worked in a variety of areas to support the development of a sustainable city - neighborhood planning, green infrastructure, community design, renewable energy, and sustainable transportation. In other words, she has been working to create cities where people know their neighbors, where resources are used efficiently, where people don't have to get in cars to meet their basic needs, and where it's possible to work collaboratively on creative energy, food, and housing solutions.
Kelly currently works as the Program Manager for the Sustainable Transportation Council, which is developing an evaluation tool and rating system for transportation plans and projects called STARS.
No results
We couldn't find a match for these filters.
Please try another choose.