Ken Cruickshank
< Back to author list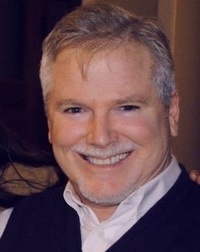 After an obstreperous youth wreaking all sorts of havoc in Orange County, California, Ken Cruickshank's future was slowly and instantly rerouted through the progression of chronic disease and an accident. Needing to reinvent himself to overcome the mental burdens of managing a body that was breaking down, he discovered a passion for writing and the technology enabling that pursuit. Now every day is spent writing or editing fiction and nonfiction, using speech-to-text software. Authoring books has become his fulfilling and grand adventure.
STAND UP: a memoir of disease, family, faith & hope is his debut book. A famous novelist says the essential qualities for any aspiring novelist are a robust imagination, stubbornness, and technical writing skills. Ken believes he was born with two of these traits and has spent years mastering the third. His aspirations as a published author are simple: He aims to entertain the reader or share hard-earned wisdom with those struggling through life.
Ken and his wife, Karen, live in Arizona. He enjoys nothing more than spending time with family and friends around a crackling fire, where red wines and dark chocolates accompany good conversation.
Books By Ken Cruickshank
Displaying all 3 products