Kent M. Keith
< Back to author list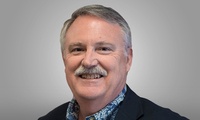 Kent M. Keith was born in New York and studied at Harvard, Oxford University, Waseda University in Tokyo, the University of Hawaii and the University of Southern California. He is a Rhodes Scholar.
Dr. Keith is known nationally and internationally as the author of the Paradoxical Commandments, which he wrote and published in 1968 in a booklet for student leaders entitled,
The Silent Revolution: Dynamic Leadership in the Student Council
. His books, "Anyway: The Paradoxical Commandments," "Do It Anyway: The Handbook for Finding Personal Meaning and Deep Happiness in a Crazy World" and " Jesus Did It Anyway: The Paradoxical Commandments for Christians" discuss these concepts.
Dr. Keith practiced law and worked for the State of Hawaii Department of Planning and Economic Development. For six years he served as President of Chaminade University of Honolulu, and for five and a half years he was Senior Vice President for Development & Communications for the YMCA of Honolulu. He is currently the Chief Executive Officer of the Greenleaf Center for Servant Leadership. He is the author