Kevin Lynch
< Back to author list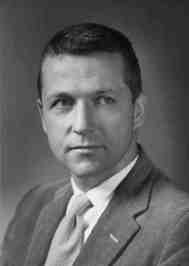 Kevin Andrew Lynch was an American urban planner and author. His most influential books include The Image of the City (1960) and What Time is This Place? (1972).
Lynch studied at Yale University, Taliesin (studio) under Frank Lloyd Wright, Rensselaer Polytechnic Institute, and received a Bachelor's degree in city planning from MIT in 1947.[1] He worked in Greensboro, NC as an urban planner but was recruited to teach at MIT by Lloyd Rodwin. He began lecturing at MIT the following year, became an assistant professor in 1949, was tenured as an associate professor in 1955, and became a full professor in 1963.
Lynch provided seminal contributions to the field of city planning through empirical research on how individuals perceive and navigate the urban landscape. His books explore the presence of time and history in the urban environment, how urban environments affect children, and how to harness human perception of the physical form of cities and regions as the conceptual basis for good urban design.
Parallel to his academic work, Lynch practiced planning and urban design in partnership with Stephen Carr, with whom he founded Carr Lynch Associates in Cambridge, Massachusetts. Lynch died at his summer home in Martha's Vineyard in 1984.
No results
We couldn't find a match for these filters.
Please try another choose.