Kevin Moran
< Back to author list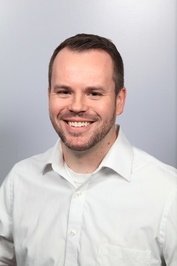 Kevin Moran has been writing books since he first learned what a book was. His early drafts were held together with pins, staples, glue and string. His process has since improved and he now publishes with An Ink Mover, LLC. He currently has four works available for purchase.
"Stirring Within," Book 2 of the AURA Operation series, is his latest release, and is available now through most online retailers. "Lying Beneath" is the first book in the series.
"Sabotage", Kevin's debut novel, is an action/adventure about corporate saboteurs and the lengths that some companies will go to get an advantage.
"40 Winks: Stories from Slumberland" is Kevin's second work. The book is a collection of 40 works of fiction based on the theme of sleeping. The stories dive into the psychology of sleep, the world of imagination when you are asleep, and beyond.
"Faith in Santa" is his third book, and first children's book. The imaginative, light-hearted story is about how Jesus traveled to the North Pole to become Santa Claus.
No results
We couldn't find a match for these filters.
Please try another choose.