Kevin Wiebe
< Back to author list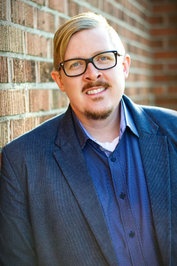 Kevin Wiebe is an Anabaptist writer,
pastor, and the creator of Pov.ology, a small-
group curriculum on poverty and the church
that has been used around the world and
featured in publications across the United
States and Canada. Wiebe grew up among
the working poor, with parents who had a
standing family rule that "there is always room for one more," even as they struggled to get by themselves. He is senior pastor of New Life Christian Fellowship in Stevenson, Ontario, a rural congregation whose members are primarily Mennonite immigrants from Mexico. He has degrees from Providence University College and Conrad Grebel University College and is an ordained minister in the Evangelical Mennonite Conference. He and his wife, Emily, have three children.
Books By Kevin Wiebe
Displaying all 2 products