Kitty Kelley
< Back to author list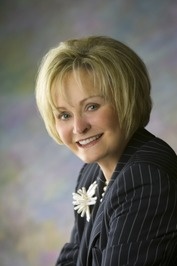 Kitty Kelley is an American investigative journalist and author of several best-selling unauthorized biographies of celebrities and politicians. Described as a "poison pen" biographer, her profiles frequently contain unflattering personal anecdotes and details, and their accuracy is often questioned. Though many of her books have topped the best sellers list, Kelley's credibility and sources have been called into question multiple times.
Time magazine reported that most journalists believe Kelley "too frequently fails to bring perspective or analysis to the fruits of her reporting and at times lards her work with dollops of questionable inferences and innuendos." In addition, Kelley has been described by Joe Klein as a "professional sensationalist" and her books have been described as "Kitty litter."
Her past subjects have included Jacqueline Kennedy Onassis, Elizabeth Taylor, Frank Sinatra, Nancy Reagan, the British Royal Family, and the Bush family. Although Kelley has been criticized and her books hotly debated, she has never been successfully sued for libel and has never been forced to retract a written statement.
Books By Kitty Kelley
Displaying all 2 products