K.L. Hagaman
< Back to author list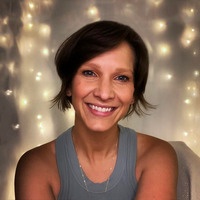 Hailing from a land of make-believe, KL Hagaman found freedom through reading, writing, and other artist expressions at a young age. She desires to encourage and inspire others to pursue their interests, whatever they may be, without over-thinking. The true beauty of creative works, is that there is no wrong or right way of doing…anything.
When she's not trying to regain control of the blimp she stole before it collides with the spires of the nearest imaginarium, she enjoys spending time with her spectacular family that consists of a dreamy husband, an adorable tiny human that resembles them both, and a pair of cats who ignore each other in a fashion that only the closest of family can.
No results
We couldn't find a match for these filters.
Please try another choose.