Kosuke Fujishima
< Back to author list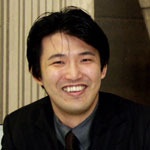 Kōsuke Fujishima (
藤島 康介
, born July 7, 1964) is a Japanese manga artist.
Born in Chiba, Japan, he first came to public attention as an editor of
Puff
magazine, his first job after completing high school. Fujishima originally intended to be a draftsman, but took the editorial role after failing to get a drafting apprenticeship. He later became assistant to manga artist Tatsuya Egawa in the production of the
Making Be Free!
manga, and in 1986 began his first original manga series
You're Under Arrest
. His second manga series
Oh My Goddess!
, also translated as
Ah! My Goddess
, is extremely popular and has made Fujishima a household name in Japan. In addition, he is also well known as the character designer for several games in the Tales RPG video game series and Sakura Wars.
He is known for his love of automobiles and motorcycles, and several of his series and their characters reflect this, such as in
éX-Driver
and
Oh My Goddess!
.
Books By Kosuke Fujishima
Displaying all 3 products