Kyle Strobel
< Back to author list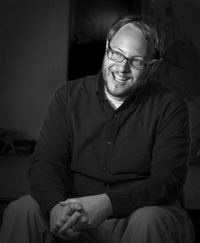 Kyle Strobel is a husband, father, friend, theologian, writer, speaker, and practitioner of spiritual formation. He is a Jonathan Edwards scholar, and seeks to bridge the gap between the scholarly world and the life of the church.
Kyle is the co-author of
Where Prayer Becomes Real: How Honesty with God Transforms Your Soul
,
The Way of the Dragon or the Way of the Lamb: Searching for Jesus' Path of Power in a Church that has Abandoned It
,
Beloved Dust: Drawing Close to God by Discovering the Truth About Yourself
, and is the author of
Formed for the Glory of God: Learning from the Spiritual Practices of Jonathan Edwards
.
You can find Kyle at
Twitter.com/KyleStrobel;
Facebook.com/KyleCStrobel