LauraMaery Gold
< Back to author list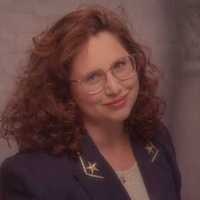 LauraMaery Gold is a marriage and family therapist in private practice in Paris France and Washington State. She's the author of many books on parenting, family finances, practical religion, and personal technology. She holds multiple advanced degrees and certifications in family counseling, personal finance, and law.
LauraMaery and her husband are the parents of seven children and believe they may hold some sort of world record for being the longest-married (and most happily-married) couple to have met on line -- back before the Internet was even a thing.
She blogs regularly at
www.AlliedFamilyTherapy.com
and at
www.TheRelationship.Institute
, the home of her new series of books on AiKi Training: Martial Arts for the Mind.
Books By LauraMaery Gold
Displaying all 3 products