Laurinda Wallace
< Back to author list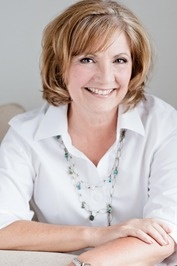 Laurinda grew up in rural Western New York and was either reading mysteries or writing short stories when she wasn't horseback riding. A career in administration eventually led to freelance writing assignments in 2005, after she and her husband moved to the high desert of southeast Arizona. Her devotionals have been published in The Upper Room, Christian Devotions, and Faithwebbin. She's written many articles for magazines and in 2012 published both a novel and devotional book. Inspired by the Scripture from Ecclesiastes 3, The Time Under Heaven is a story of three sisters and their bittersweet journey of reconcilation. Gardens of the Heart, a 30-day devotional are observations of biblical truths from her years of gardening.
Variety is the spice of life and 3-Mice Productions published her first mystery in the spring of 2013, entitled Family Matters. Set in her native Western New York, the adventures of Gracie Andersen and her Labrador Retriever, Haley will be a series sure to entertain mystery lovers.
Stop by SimplyLife, the author's blog to discover what's happening in the high desert. You never know if it will be some Wild West history, current events, inspirational thoughts, or fond memories.