Leanne Payne
< Back to author list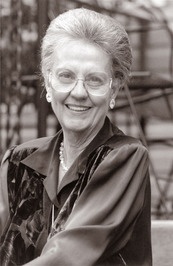 Mrs. Payne has been active in the ministry of healing prayer for over thirty years. She is the founder and president of Pastoral Care Ministries.
Her books include: Real Presence, The Broken Image, Healing the Homosexual, Crisis in Masculinity, Healing Presence, Restoring the Christian Soul, and Listening Prayer.
She has taught for Wheaton College, in the graduate program in Christian Spirituality at Creighton University, as well as for University of the Nations. She holds both a BA and MA from Wheaton College as well as an MA from the University of Arkansas. Mrs. Payne was also a research fellow at Yale Divinity School.