Lesley Hazleton
< Back to author list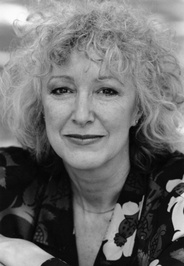 1. My new book 'Jezebel: the untold story of the bible's harlot queen' is just out (Doubleday). Yes, she was framed. No, she was no harlot. Yes, she was magnificent.
2. Won't bore you with the whole bio -- it's in the 'About the Author' page on
www.jezebelbook.com
. For now: British-born, lived for a long time in the Middle East, now live in the very Pacific Northwest.
3. Favorite drink is grappa.
Natural habitat is high desert (which must have something to do with my living on a houseboat/floating home at sea level...)
Am gnostic agnostic (and yes, will write a long piece/short book explaining that one day).