Leslie Leyland Fields
< Back to author list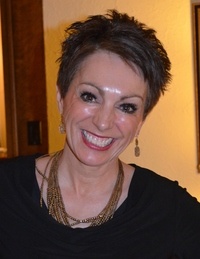 When you see her, Leslie may be wearing a silk dress and fishnets or wearing Xtra-Tuff boots and mending fishing nets, depending on whether she's at her fishcamp in the Alaska wilderness or on a speaking tour "Outside." She's happy in both places talking about the books, places and topics that move her most.
She's the multi-award winning author of 12 books, with her 12th forthcoming in April, 2020. (Your Story Matters) Her list includes Crossing the Waters: Following Jesus through the Storms, the Fish, the Doubt and the Seas; Forgiving Our Fathers and Mothers; The Spirit of Food: 34 Writers on Feasting and Fasting Toward God (Cascade), Surviving the Island of Grace: A Life on the Wild Edge of America (Thomas Dunne), and Parenting is Your Highest Calling . . . and Eight Other Myths That Trap Us in Worry and Guilt (Waterbrook), and five others. Her essays have won a number of awards and have appeared in The Atlantic Monthly, Christianity Today, Beliefnet, Books and Culture, Orion, etc. She takes on garbage, a theology of the body, culture-making, motherhood, narrative theology and points between and beyond. Her essays have won Pushcart nominations, the William Wilberforce Award and the Virginia Faulkner Award.
"As much as I love words on the page, I'm not fully satisfied until I get to speak them in person with others," Leslie adds. She says she's honored to travel and share from her passions nationally and internationally at conferences, universities, churches and retreats. With three master's degrees, she has taught collegiate and undergraduate classes for many years, including six years in Seattle Pacific University's MFA program. If she can't see her audience, radio is a good second. She has appeared on more than 150 radio shows including Family Life Today, Prime Time America, Keepin' the Faith, Chris Fabry Live!
Leslie blogs at
www.leslieleylandfields.com
about life in her house, in the wild and on the road. She lives in Kodiak, Alaska with her husband and two teens. In the summer, her four older children return to their fishcamp island where cell phones don't work, and where they all happily (sometimes) work together in commercial salmon fishing. You can reach her at leslieleylandfields@gmail.com