Linda Dillow
< Back to author list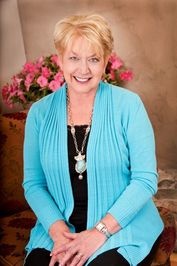 Linda Dillow is no stranger to publishing and adventure. She's the author of Creative Counterpart, Calm My Anxious Heart, and The Blessings Book. Linda and her husband Jody lived in Europe and Asia for 17 years training Christian leaders in closed countries with Biblical Education by Extension, During this time, Linda traveled extensively in Romania, Russia, Hungary, Poland and Asia. She taught women and helped them launch women's ministries. This fire for encouraging and educating others continues as she speaks at women's conferences here and abroad.
Linda's newest adventure is a new ministry that she started with Dr. Juli Slattery- Authentic Intimacy. This ministry focuses on women and their intimacy with their husbands and God.
Linda and Jody Dillow have been married forty years. She is a mother of four children, as well as a grandmother.