Linda Rios Brook
< Back to author list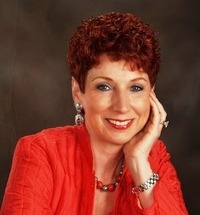 Linda Rios Brook, President of the RiosBrook Foundation, believes the answers to issues of social justice and righteousness lie in the proper alignment between the church, the marketplace and media and entertainment. She is a sought out speaker and teacher on matters relevant to cultural restoration.
Linda worked as a media executive for over 20 years in the field of broadcasting serving as President and General Manager of television stations in Texas, Florida, and Minnesota and was President and part owner of KLGT-TV in Minneapolis/St. Paul, Minnesota.
Linda has served on several national boards and community organizations and is listed in Who's Who of American Women. She is an ordained minister and has a Doctorate of Practical Ministry from the Wagner Leadership Institute.
Linda is also the author of Lucifer's Flood. She is a teaching Pastor at Covenant Centre International in Palm Beach Gardens, Florida and is married to Larry Brook, who is the Executive Director of the RiosBrook Foundation.
Books By Linda Rios Brook