Lisa Church
< Back to author list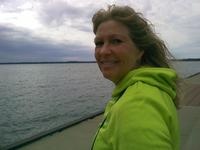 https://www.facebook.com/lisachurchau...
Lisa Church is a mother of three, author of 12 books, graduate of Penn State University, and elementary teacher with over 30 years of experience. She resides in Hollidaysburg, Pennsylvania with her husband, children, a loyal crazy, a crazy cairn terrier, a cat named Phineas, and a kitten who could set a world-record for loudest and most constant purr.
Church is the author of a parenting guide, numerous curriculum materials, four juvenile fiction pieces, an adult murder mystery, a romance novel, and five abridged novels through Sterling / Barnes & Noble's well known Classic Starts Series. She continues to teach, write, and garner inspiration from her family, friends, and the world around her.
Publications
Everyday Creative Play: Simple Fun Things You Can Do to Help Your Preschooler Learn (Fairview Press, 1998)
Mystery on the Mayflower (PublishAmerica, 2001 & TurtleBack Books, 2002)
Be Careful What You Wish For (Perfection Learning Corporation, 2002)
The Secret of Fairwind Estates, A Silver Dagger Mystery (The Overmountain Press, 2003)
Black Beauty, Retold from the Anna Sewell Original (Sterling, 2005)
20,000 Leagues Under the Sea, Retold from the Jules Verne Original (Sterling, 2006)
Heidi, Retold from the Johanna Spyri Original (Sterling, 2007)
The Jungle Book, Retold from the Rudyard Kipling Original (Sterling, 2008)
Ballet Stories, Retold from the Classic Originals (Sterling, 2010)
Maddie's Secret (Astraea Press, 2013)
And coming soon......
The Diversion, Topaz Publishing
Home Alone, Astraea Press