L.Kay Adams
< Back to author list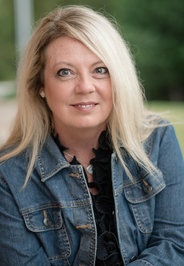 L. Kay Adams, also known as Lori to friends and family, married at fifteen and had three children by the time she was eighteen. She never gave up while making life-changing decisions.
While learning a new way of living, she discovered God's grace and mercy. She continues pursuing God like never before. She is currently a writer and author of the The Gift. She lives with her husband of thirty-one years.
They enjoy spending time with their three grown sons and take every opportunity to spoil their grandchildren. She uses her writings to inspire others to draw closer to the Lord, and through her work, she gives all the glory, honor, and praise to Jesus for all he has done and is doing in her life.
Books By L.Kay Adams
Displaying all 2 products