Lori Freeland
< Back to author list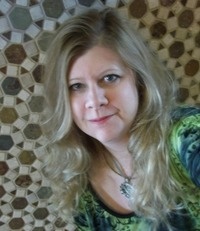 SNAPSHOT BIO:
I love books. My favorite stories let me escape to places I've never been, experience lives I'll never live, and see the world through someone else's eyes. That's also why I write.
Things I like: Flavored coffee. The perfect kiss. A happy ending. Imaginary people.
Things I don't: Early mornings. Long, cold winters. Parades. People who make other people cry.
FORMAL BIO:
Lori Freeland, author, freelance editor, and writing coach holds a BA in psychology from the University of Wisconsin and currently lives in the Dallas area. She's been published in various e-zines and anthologies as well as written numerous blogs for new writers and presented at multiple writing workshops. When she's not snuggled up with her husband and worrying about her kids, she spends her days dreaming up romance and messing with the lives of imaginary people.
No results
We couldn't find a match for these filters.
Please try another choose.