Lynelle Watford
< Back to author list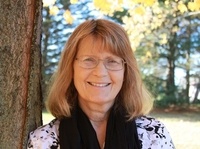 Hard times and seasons of losses birthed many of my writings. When you read my books, reflections of my story unfold. More importantly, God's story for me shines through the dark times.
Since a sleepless night before major surgery years ago, I have written out of the deep places in my heart. The struggle of reconciling my present situation and emotional response--whether from the physical pain of chronic rheumatoid arthritis or the emotional pain of losing a son to suicide--to the truths of God's Word has given ample opportunity for expression.
_____________________________________
Lynelle (Lyn) Watford lives in St. Joseph, Michigan, a quaint town on Lake Michigan.
Besides writing, Lyn helps with Tech Help, the Watford's computer training and service business. Trent and Lyn are also involved with suicide prevention.
Their older son is married and has two children.
​