Mandy Hackland
< Back to author list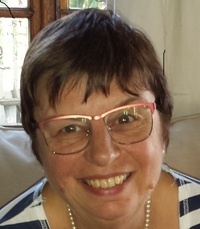 I began writing poetry in 1993 and have gradually widened the scope of my work to include fiction and non-fiction. All my work is in the Christian genre and includes devotional material, an aid for people who find themselves caring for loved ones with life threatening illness (as I did - how do you cope with such situations?). This book is called Hope through Dark Valleys. Then I am writing a series of novels under the collective title of God's People. The first in the series is Witnesses and the second Disciples. I am busy writing the third book entitled Believers.
The novels are all based on Scripture and I have had such fun writing them. I take a character on the edge of the action and tell specific scenes from their point of view. I then weave in a modern day story which encourages readers to discover the relevance of Scripture in their own lives.
I have been a Christ-follower for about 45 years. I enjoy encouraging others to deepen their own faith and to discover God for themselves.
I live in Johannesburg, close to my family and enjoy reading, bird-watching and spending time in the African bush.
You can follow me on my blog at
https://mandyhackland.wordpress.com/
and here on my Goodreads Author page. Look forward to hearing from you. I hope you enjoy the books I write.
Books By Mandy Hackland
Displaying all 2 products