Mark L. Ward Jr.
< Back to author list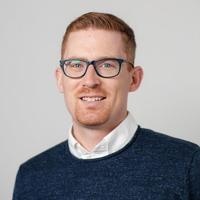 Mark Ward received his PhD in New Testament Interpretation from Bob Jones University; he now serves the church as editor of Faithlife's Bible Study Magazine. He has written hundreds of articles on Bible study for the Logos Talk Blog. He is the author of multiple Bible textbooks for students, including a pair of biblical worldview books for sixth graders and for twelfth graders. His most recent book is Authorized: The Use and Misuse of the King James Bible. He blogs at ByFaithWeUnderstand.com and keeps up an active YouTube presence.
Books By Mark L. Ward Jr.
Displaying all 2 products